Gang Graffiti and graffiti that evolved from the 80's hip hop movement are often mistaken to be related but they are not.
Typically gang members use graffiti as a way to claim their set or neighborhood where they have one of their bases of operations. where if members of other enemy gangs go into their territory a beating or death may be a result of being in the wrong neighborhood
To learn more check out the CPD website
Recognizing Gang Activity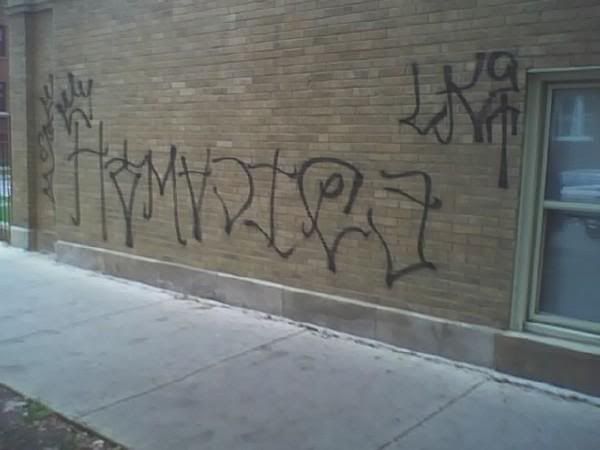 Graffiti Art

Is what the call lettering scratched, scrawled, painted or marked in any manner on property. Graffiti artist have nothing to gain but seeing their own names up they do not use their graffiti as a way to claim territory the way gangs do.




These are part of a graffiti mural done permission walls.




So remember although they might look the same they are not